Every self-respecting freerider knows well mtb spots in Chilean Andes, American Rockies and so on. A little bit less popular but equally nice places to mountain biking you can find at the heart of Europe, in Poland.
Well mostly if somebody talks about about Polish mountains he thinks Zakopane. And indeed, Zakopane is very nice place with a lot of mtb trails running throught the forests but in general it's a typical tourist curort where even though you have many tracks to ride you cannot do it because of the amount of tourists!They are everywhere! But well, now wonder since
Zakopane is located near another super-tourist-destination – Krakow. And obviously if you're going to Krakow then you don't want to miss the chance and go to Zakopane also. Shame that Sudety Mountains are much less popular, though on the other hand it's pretty cool for us bikers! Isn't it? We don't need to get nervous because of the tourists, have much more space to ride.
Yes, Sudety is the next cool spot on our must go list! From a few years in Sudety there have been organised this famous contest called Sudety MTB Challenge. For a long time the organizers have been searching for a proper spot for the race. At the beginning the whole event was planned to take place in Eastern Germany or by the northern border of the Czech Republic.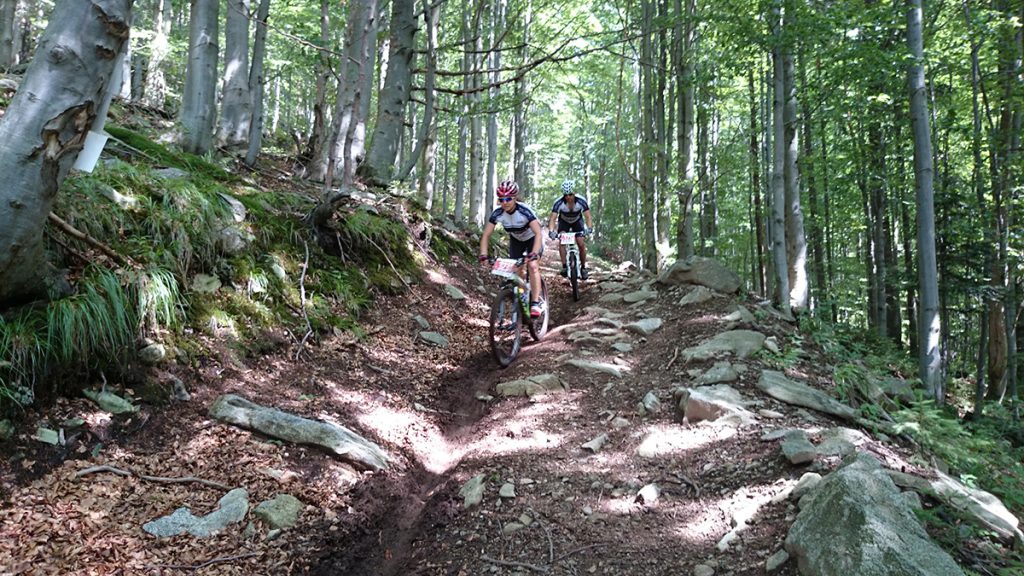 After months of the investigation, it turned out that there is no better place then the south western region of Poland. What convinced the organizers to choose Sudety was a mixture of wild nature of the forests and very well prepared trails. Forests in Poland are mostly public the race's routs could be settle in any place. Of course the places' flora was protected. This is what Jordan from MtbRaceRoll told us about the event:
"(…) Damn, that was just a pure mountain biking. Great trails, awesome terrains, beautiful view and really good bikers riding along with me. (…) The trails in Sudety go through historic places of figts, wars and so on (…)".
Racing in Sudety, the memberes could admire the beauty of centuries-old multicultural villages. Transparently, the whole race was not only a bike race but also a great lesson of history. After this event, Sudety became one of our favourite places to ride. Next Summer MTBClub's planning to settle there our own mountin biking contest. Hope there will be lots of willings to participate.